RESTAURANT LES HUMANISTES
RESTAURANT LES HUMANISTES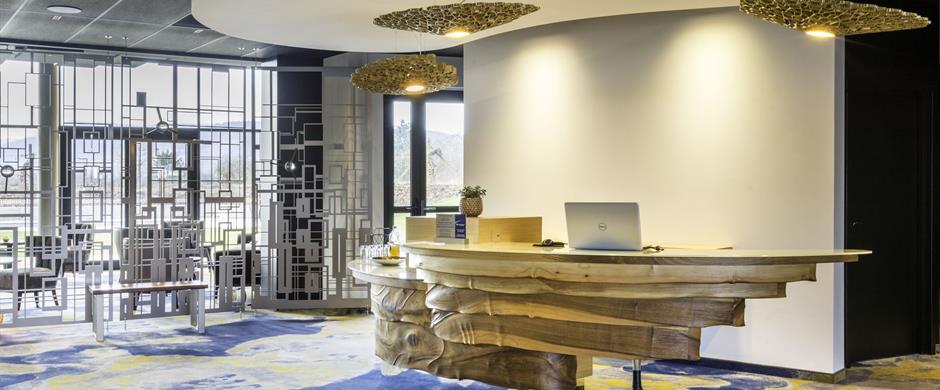 Restaurant Les Humanistes -
Selestat
Restaurant that offers all the refinement of French gastronomy. Refined, generous and delicately elegant cuisine. Bright room offering a surprising panoramic view of the Vosges mountains and the Haut-Koenigsbourg castle.
4 rue du Golf
Carrefour du Haut-Koenigsbourg
67600 Selestat

Tél : 03 67 20 13 67
Fax : 03 67 20 13 68
Description

Localisation

Prices

Movelo network
Description
French Accueil Vélo label: Etablissement labellisé Accueil Vélo
Equipements et services vélos: Garage à vélos fermé, Parking ou arceaux à vélos, Aire de lavage pour vélos/VTT, Outils à disposition (pompe à pied, rustines, démonte-pneus, clés anglaises et à six pans), Moyens ou local de séchage des vêtements et équipements
Liens réseaux sociaux: Facebook : www.facebook.com/hotelleshumanistes
Localisation
Altitude (m): 174 m
Location: Panoramic view
Distance à la gare la plus proche (en km): 2,1
Prices
Methods of payment: Credit card, Cheque, Holiday vouchers, Cash, Luncheon vouchers, Transfer
Movelo network
Practical services: Group reception, Shops /Sale of goods, Left luggage, Bus stop, Local tourist information, Open to individual clients, Nightwatchman, Customer and luggage transport from the station free of charge, Borne de recharge pour voitures électriques
Facilities for children: Highchair, Baby's bottle warmer, Children's changing area, Booster seat
Utilisez le menu ci-dessus pour retrouver tous les itinéraires, les hébergements, les lieux de restauration, les activités et services à proximité.
Retrouvez
toute l'information touristique
sur www.visit.alsace