MUSEUM OF ALSATIAN VINEYARDS AND WINE
MUSEUM OF ALSATIAN VINEYARDS AND WINE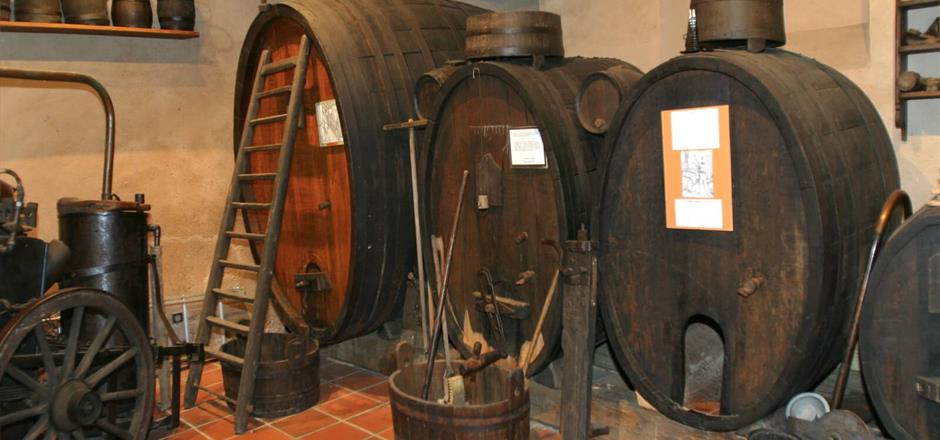 Museum of Alsatian vineyards and wine -
Kientzheim
The three floors of this Museum, inaugurated in 1980, are devoted to wine-growing and wine-making. In the large halls on the ground floor are displayed the reconstitution of a wine-cellar, the presentation of wine-presses, the oldest one dating back to 1640, of carts for the grape-harvest and for the transport of wine. The first floor features the tools of the wine-grower and of the auxiliary trades, coopers and glassmakers. The second floor presents a technical retrospective of the first filters, of pumps and of various objects used in wine-making (late 19th century and early 20th century), in addition to the different models from the same period for spraying sulfate and dusting sulfur.
1 Grand'Rue
Château de la Confrérie Saint Etienne
68240 Kientzheim

Utilisez le menu ci-dessus pour retrouver tous les itinéraires, les hébergements, les lieux de restauration, les activités et services à proximité.
Retrouvez
toute l'information touristique
sur www.visit.alsace