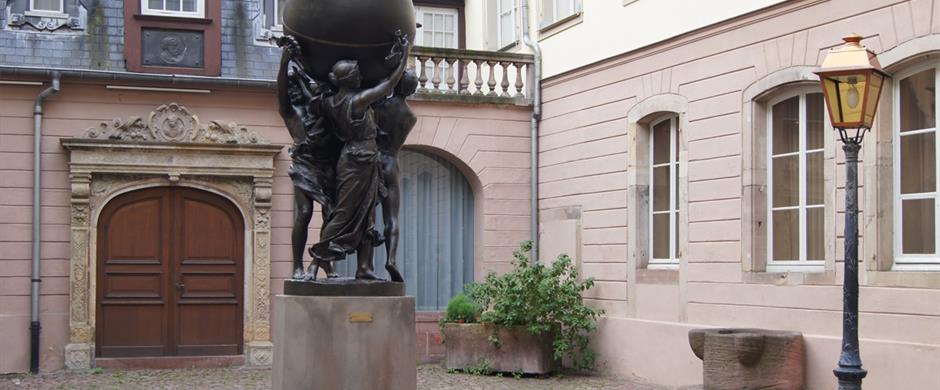 Bartholdi Museum -
Colmar
The house where Auguste Bartholdi (1834 - 1904) was born at the heart of the old town of Colmar, houses a Museum dedicated to this emblematic artist. In the rooms spread over 3 stories, models of his monuments from several towns are on display. A special place is reserved for the original models of Bartholdi's masterpieces, the Statue of Liberty in New York and the Lion of Belfort.

You can also visit the living quarters with the family's furniture and the artist's personal memorabilia, not forgetting the room with a beautiful collection of Jewish art and another reserved for temporary exhibitions.
30 rue des Marchands
68000 Colmar

Tél : 03 89 49 57 40 Tél : 03 89 49 57 43
Gare la plus proche
Colmar - 1km
Description

Opening days

Video
Description
Type of site to visit: Museum and planetarium
Package visits offered: Free visit, Guided tour for groups
Themes: Fine Arts, History
Opening days
Opening hours: Museum closed in January and February, on Tuesdays. Open from 01/03 to 31/12: 10am-12am and 2pm-6pm.
Video
Utilisez le menu ci-dessus pour retrouver tous les itinéraires, les hébergements, les lieux de restauration, les activités et services à proximité.
Retrouvez
toute l'information touristique
sur www.tourisme-alsace.com