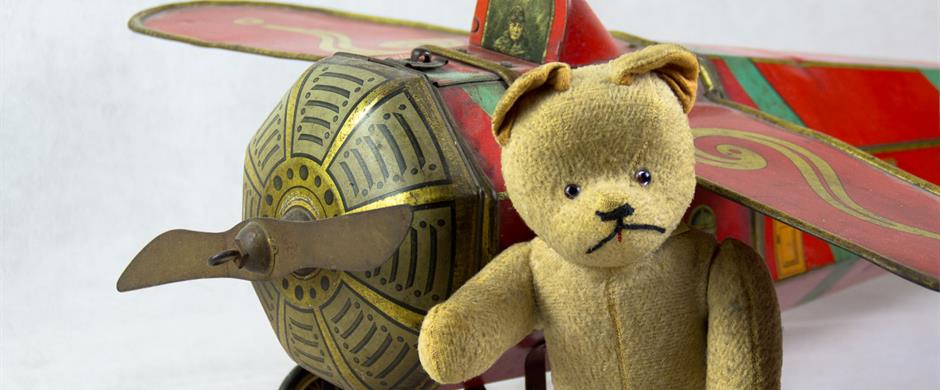 Toy Museum -
Colmar
The Toy Museum 'Musée du Jouet' welcomes young and old in the heart of Colmar's city-centre. The museum presents a collection of toys from the 19th century to today. Throughout a theme-oriented visit, you'll discover all these toys which marked your childhood. Old teddy-bears to the first Barbie dolls to video games, Playmobil, miniatures, robots or little trains.The major museum attraction is a train network which runs over the entire second floor! Large-size board games, puppet shows, automatons and video game consoles… you'll enjoy this lively and fun museum visit! Toys are enthralling and instructive research objects. This museum lures you into the extensive history of toys and games!
Description

Opening days

Video
Description
Type of site to visit: Museum and planetarium
Package visits offered: Free visit, Guided tour for groups with reservation
Themes: Ethnography, Temporary exhibition spot
Length of visit/event: 45 min
National tourism and disability label: Mental, Motor
Opening days
Opening hours: From January to November, every day except on Tuesdays: 10am-5pm, in December: every day: 10am-6pm. Also open on Tuesdays during the french school holidays.
Video
Utilisez le menu ci-dessus pour retrouver tous les itinéraires, les hébergements, les lieux de restauration, les activités et services à proximité.
Retrouvez
toute l'information touristique
sur www.visit.alsace